A Pole Sign is a sign where a portion of it sits on top of a pole. Raising your sign off the ground is ideal for a business that sits back from the road. Pole signs can be of any size, are typically quite tall, and are used outdoors.
Types of businesses that can benefit from a pole sign include:
Highway gas stations and rest stops
with restaurants and fast food establishments
Companies on the sides of highways
Malls and shopping plazas
Businesses that sit back from the street on their property
Pole signs are one of the best ways to attract customers to a business. The advantages of an attractive, customized pole sign include increased visibility from a distance, lasting quality, and the option to illuminate internally or externally.
CNF Signs will design, create, and install your pole sign with care and precision. You can trust that our team will do the job right every time!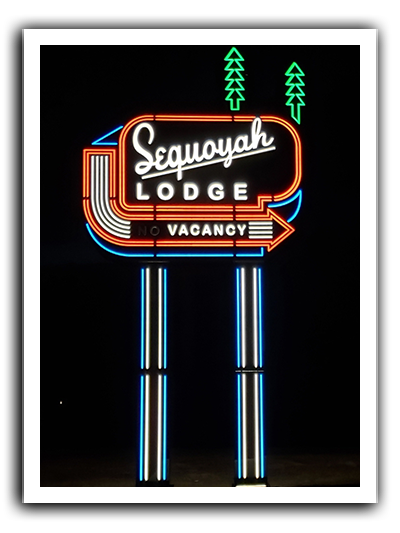 Let CNF Signs Help
Your pole sign is the best salesperson you could ever have. Research proves that adding or upgrading a sign can increase your sales by 10%.
When installing a pole sign, remember that each municipality has its ordinances governing signage. That's why you need to work with an expert sign company like CNF Signs.
We know the ins and outs of regulations and the permitting process. Since 1926, Claude Neon Federal Signs has combined long-standing crafting techniques with state-of-the-art technology to create one-of-a-kind neon signage.
Let our sign experts help.
Other Popular Signs
Pylon ID Signs, Casino Signs, Monument Signs, Neon Signs, Projecting Blades, Wall ID Signs, Channel Lettering, Interior Signs, Wayfinding Signs, Pole Signs
To learn more about pylon signs for your business, contact CNF Signs today at (918) 587-7171. Our knowledgeable sales representatives will go over your many options to determine which sign style is going to generate the most business for you. Get a free quote for your custom pylon ID signage and discover the difference this powerful advertising solution can make for you.